Bushenyi District, Uganda –  In Uganda, immunization is the most equitable of health services; 95% of children receive the first doses of vaccine in the immunization schedule. But these commendable national statistics contain a quiet danger: they can mask the pockets of Ugandan children who don't receive any vaccines – or any primary health care services at all.
In 2016, nearly one-fourth of children served by Nyabubare Health Center in Bushenyi District in South Western Uganda had not received even their initial doses of vaccines. With only 76% of children beginning the vaccination schedule, even fewer completed it, leaving them without full protection against such killer diseases as measles.
MCSP began providing technical support to Bushenyi District this same year, strengthening the skills of Nyabubare Health Center staff to diagnose their own operational problems and craft locally appropriate solutions. Key to this work was the recognition that both health personnel and community members must work in tandem to uncover the root causes of problems – and overcome them.
"MCSP with the Ministry of Health identify unserved and underserved communities," said Bridget Ikiriza, In-Charge at the health center. "MCSP engages these communities, including non-health stakeholders, to ensure that all children under one year of age in the health facility catchment area access routine immunization services."
MCSP and the health center staff worked together to identify the names, locations and family information of the 400+ children served by the facility, and captured the data in a user-friendly map. By establishing an immunization-focused Quality Work Improvement Team (QWIT) – consisting of both health workers and village health team (VHT) members – they also identified the root causes for the low levels of immunization.
On the health system side, health workers realized that they were not aware of all the children they were supposed to vaccinate. They had also been reluctant to conduct immunization outreach sessions at sites that were convenient to the community.
For their part, VHTs had not known the actions they needed to take to improve immunization. With MCSP support, they learned how to register all children who needed to start the vaccination schedule, and to encourage those who had discontinued the schedule to complete it.
With community input, the QWIT relocated outreach sites to locations that were more accessible to underserved populations. It assigned health workers clear responsibility for immunization activities in certain groups of communities (first photo below) while also assigning VHTs to visit particular homes in their villages and encourage complete vaccination (second photo below). To cover transportation costs, the health center used its own primary health care funds to allocate a small allowance of 5,000 Uganda shillings (about US $1) to the VHT to support each immunization outreach session.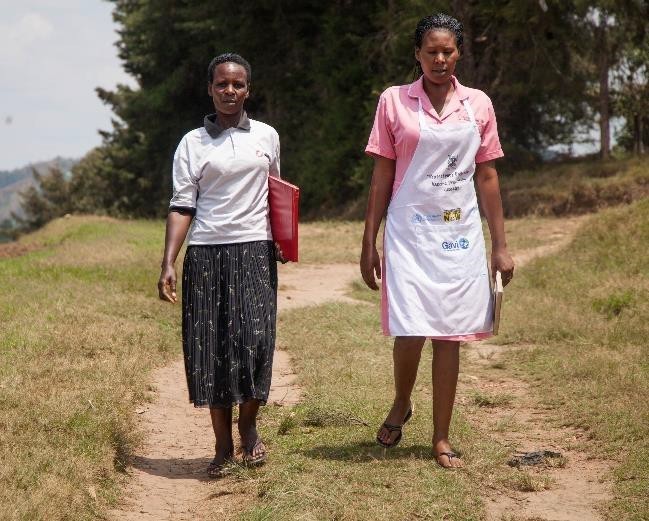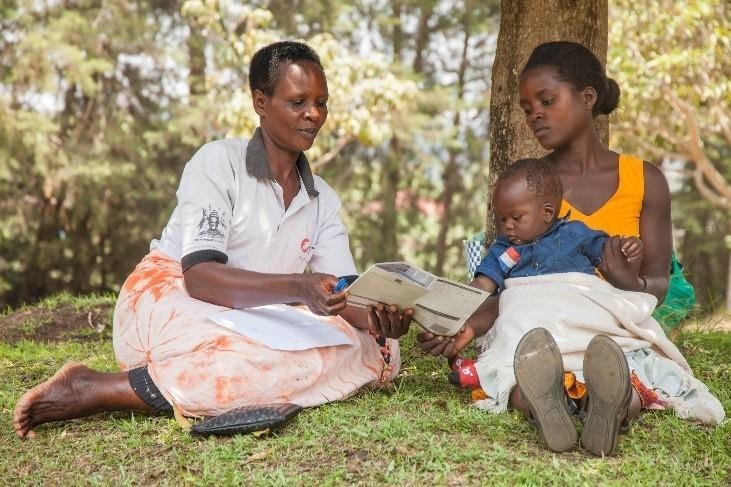 The collaboration between health staff and VHTs extended beyond health services to include engagement of religious leaders. During church services, these influential leaders began to stress the benefits of complete immunization for their entire congregation. Their role in advocating that all parents get their children fully immunized was key to increasing community demand for vaccination.
"Having a health worker assigned to each village has helped restore the community's faith in [VHTs] as the point of contact to the health system, which wasn't the case before," said a VHT member of Nyabubare Health Center. "Mothers are now more responsive to us when we visit them to check on the immunization status or mobilize their children for routine immunization. For me, it gives me joy to have all the children in my village immunized."
MCSP has helped to build the capacity of health personnel to manage and deliver routine immunization services in more than 400 health facilities across 11 districts in Uganda. The staff at Nyabubare Health Center have proved this model works, building on MCSP's assistance to identify and address their own challenges.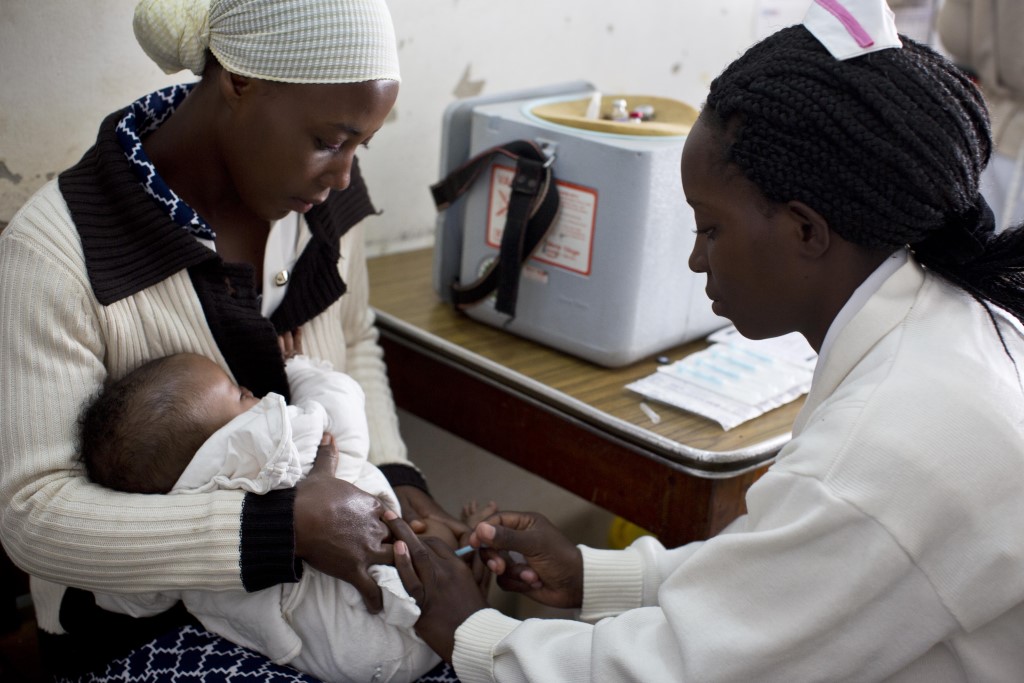 The results? Within just one year, the strong partnership between the health staff and community yielded a 26% increase in the number of children who started the vaccination schedule, from 76% to 91% of all children. Nyabubare Health Center now surpasses the government's target by drawing on its own financial resources and soliciting increased community commitment to protect its children from vaccine-preventable diseases.