This post also appeared on the Healthy Newborn Network and PATH websites.
In Kenya, this year's World Breastfeeding Week theme is intimately understood: "Breastfeeding – a key to sustainable development."
Sixty-one percent of Kenyan children less than six months of age are exclusively breastfed. And while many families have received the message that breastfeeding — if done within the first hour of life, exclusively for the first six months, and until age two — has the greatest potential impact on child survival of all preventive health interventions, there is still work to be done.
To help address this, USAID's flagship Maternal and Child Survival Program (MCSP) is working with the Ministry of Health in Kenya to scale-up the Baby-Friendly Community Initiative (BFCI). The initiative is based on expansion of the tenth step of the 10 Steps of Successful Breastfeeding of the Baby Friendly Hospital Initiative, which encourages establishment of and referral to breastfeeding support groups.
Since 2010, we've provided comprehensive support to mothers at the community level to improve maternal, infant and young child health and nutrition (MIYCN) — with an emphasis on initiation and exclusive breastfeeding in the first six months, and improving timely and optimal complementary feeding from 6-23 months.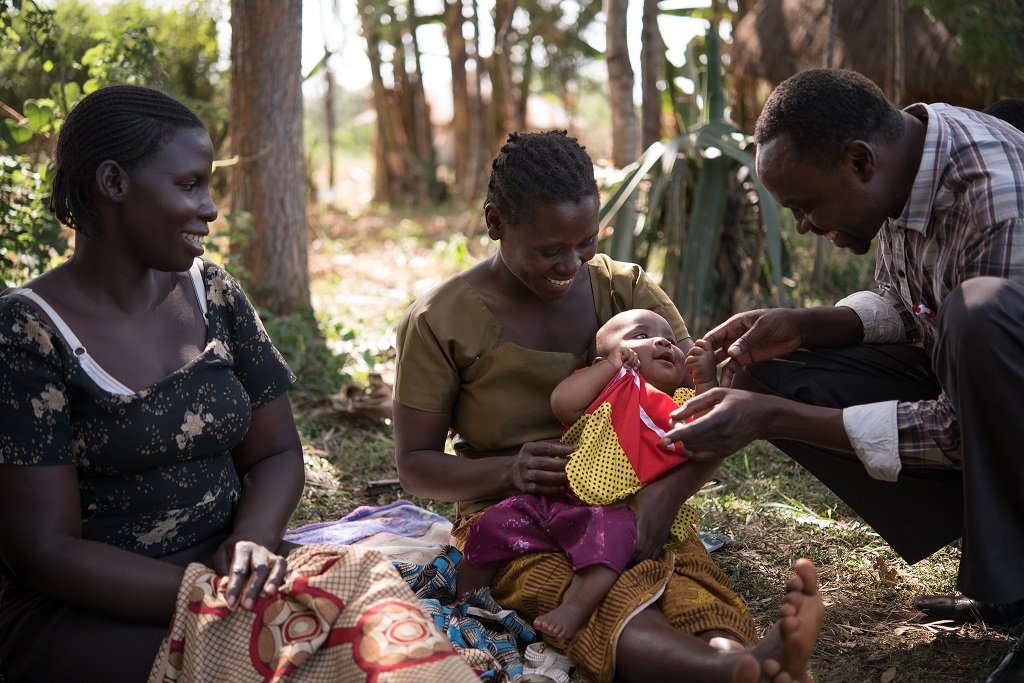 BFCI is part of Kenya government policy, with a mandate to scale-up in country. Listen to Ms. Gladys Mugambi, of the MOH Nutrition and Dietetics Unit, as she discusses the importance of BFCI and how it began in country:
MCSP works closely with communities to understand and respond to their needs in supporting timely initiation and ensuring women breastfeed for the full duration of six months. We involve key community influencers — fathers, grandmothers, mother-in-laws and local leaders — in this process, while building the capacity of health care workers and community health volunteers to deliver services at the health facility and community levels.
The integration of MIYCN into other health services is key to maximizing opportunities for nutrition services. Moreover, integration of BFCI with other health services increases coverage and uptake of all health indicators, such as immunization and antenatal care. Involving men, grandmothers, and mothers-in-law in supporting pregnant mothers and those with children less than five years also greatly improves uptake.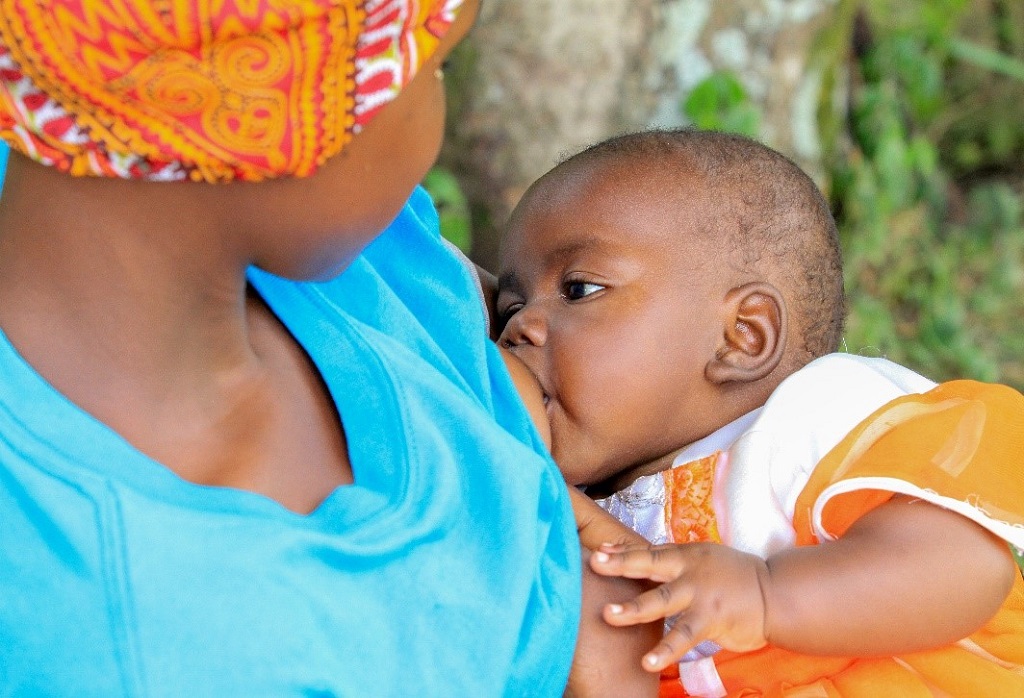 MCSP has implemented BFCI in Migori County and helped to form 13 mother-to-mother support groups. Comprised of pregnant or lactating mothers, these groups meet regularly to support each other's MIYCN efforts. Members are also encouraged to have income generating activities, such as kitchen gardens and savings schemes, to help sustain the groups.
Susan Makuri, a BFCI mother-to-mother support group member, explained her experience this way: "The community health volunteer had come to visit me. My child was crying a lot. She asked me what was wrong and I told her that my breasts were painful and the child could not breastfeed. She taught me how to express in a cup. I expressed and fed my child the expressed breast milk. I continued expressing until I got relief, then I put my child back on the breast and she is still breastfeeding."
To help shape the implementation and scale-up of BFCI in-country, on August 3rd, the Kenya Ministry of Health is launching the BFCI Implementation Guidelines, External Assessment Protocol, and MIYCN counseling cards. The development of this package was spearheaded by the Ministry of Health and UNICEF, and supported by MCSP with engagement with NGOs and other partners.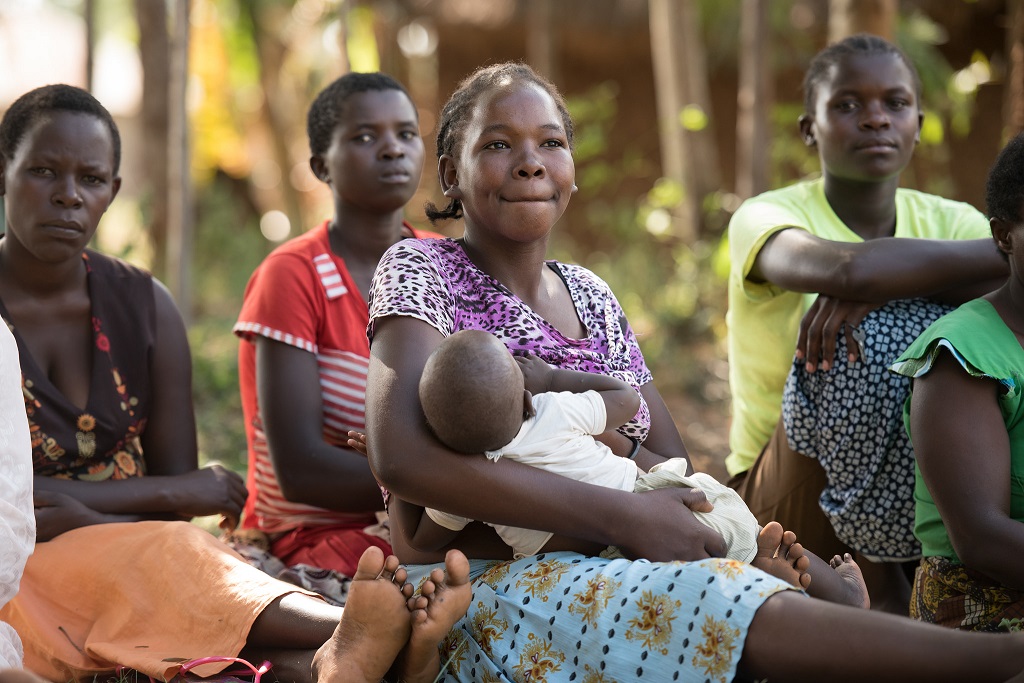 The next step is to continue the scale-up of BFCI to other counties, to assess and certify communities as baby friendly, and to engage other countries in learning about BFCI. In Malawi, for instance, MCSP is working with the MOH, the World Health Organization, and UNICEF to revitalize the Baby Friendly Hospital Initiative (BFHI) in 15 districts. Malawi plans to adapt the Kenya BFCI experience to the country context, as expansion to the community level begins in the coming year.
To continue the critical conversations on the importance of breastfeeding and MIYCN, join us for a three-day event in Baltimore this October – "Seeking New Solutions for Family Planning through Breastfeeding" – and in South Africa in December at the second annual World Breastfeeding Conference. And in celebration of this week's holiday, click here to view Jhpiego's photo essay, "Putting Breasts to the Test."
Please also add your voice to the discussion on Facebook and Twitter this World Breastfeeding Week. We'd love to hear from you!