Starting at birth, the concept of gender is deeply ingrained in each of us. We are taught how to act, feel and express ourselves based on our gender within our specific culture. Gender norms can dramatically define our self-identity, what we can do, and how we present ourselves to the world.
In many countries where MCSP works, pregnant women are often victims of gender inequality born of negative gender concepts, which contributes to abuse and mistreatment during childbirth. Many lack access to the high-quality maternal health – including antenatal care – that is crucial for their survival and their newborn's.
The failure to access and utilize antenatal and intrapartum care is influenced by various types of abuse and gendered social norms. Gendered social norms equip men with greater decision-making power, limiting women from seeking appropriate maternity and reproductive services. Intimate partner violence, a serious and pervasive public health concern, can influence women's ability and decision to utilize antenatal care. As a 2015 study suggests, women who are abused are more likely to skip their antenatal care visits and more likely to have a low birth weight newborn.
"In the countries where MCSP works, women accept a level of mistreatment in childbirth as it's often so much a part of their lives," says Sheena Currie, MCSP's Senior Maternal Health Advisor.
A midwife who has worked in some of the world's most challenging areas for maternal health, Currie has seen this type of abuse first hand: women being denied a birth companion, or lacking informed consent about their health choices. Women who are abandoned to give birth alone.
The youngest pregnant women, she says, who often lack any education or are not married, receive the most mistreatment.
"Childbirth is a time of vulnerability, especially for the poorest and marginalized groups," Currie says. "The equality factors that often impact women's lives generally transfer to childbirth."
These harmful results of gender inequality are not just anecdotal; they can be quantified. An MCSP co-authored 2018 study demonstrates that mistreatment during childbirth is influenced by four domains of gender inequality:
Beliefs and perceptions
Practices and participation
Access to assets
Laws and policies
The authors point out that beliefs and gender norms hinder women's ability to access and utilize services. When women are expected to remain quiet regardless of discriminatory actions they experience, for example, mistreatment is often normalized by society. When women are not empowered to make or participate in their own health decisions, they are less likely to seek care; doing so risks abandonment or punishment. Similarly, female health workers who lack the authority to stand up to male health workers risk mistreatment.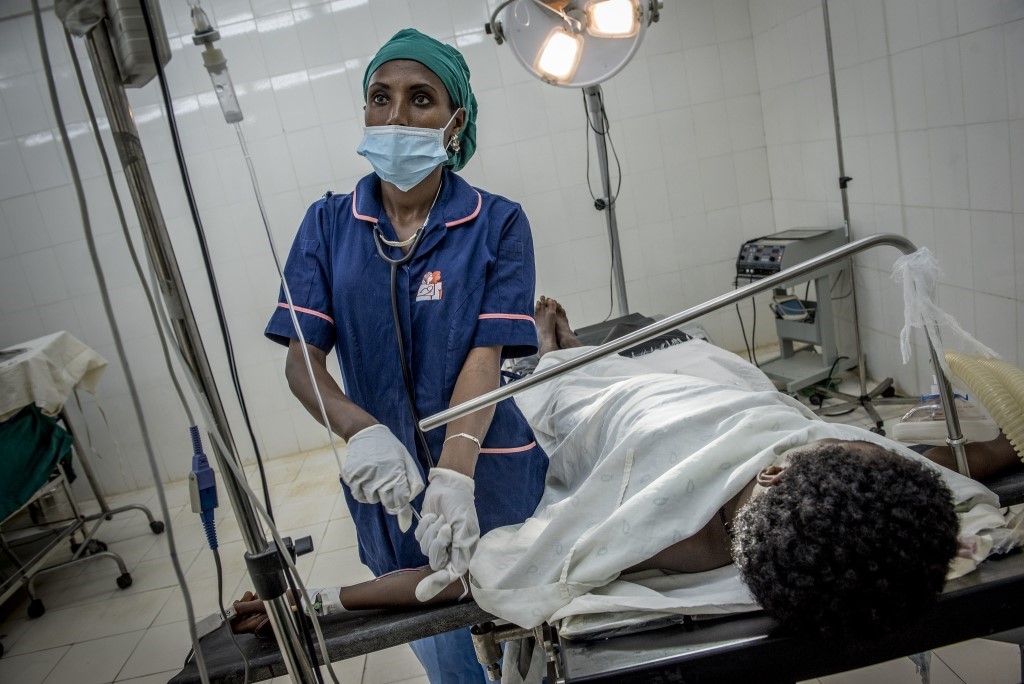 Limited access to assets — such as education, money and property — also make women susceptible to mistreatment and abuse in maternity care. The study shows that women with higher social and economic status were more likely to receive care at a health facility compared to women with lower status. Moreover, female health workers receiving lower pay than male workers, results in greater financial stress and contributes to provision of poor-quality of care. Due to unequal pay, female health workers sometimes charge "unofficial fees" to clients for certain services to increase their income.
Collectively, these four domains of gender inequality expose women to discrimination, injustice, and mistreatment during childbirth. One remedy, the authors stress, are laws and policies that address gender inequality and mistreatment in childbirth. It is necessary to establish stronger advocacy for women by promoting education and empowerment, and change harmful gender norms and violence.
"The drivers of mistreatment are complex and most linked to the health care system," Currie adds. "Therefore, overcoming mistreatment requires multi-level interventions beyond training of health care providers."
Care must be improved not just for female patients, but for female providers, too, by addressing the gender-related barriers that affect them. Evidenced-based approaches for social and behavior change – such as reflective dialogue, on-going mentorship, and support, incentives, and policy changes – can help providers to reflect on how they work and cope in under-resourced and stressful facilities. These efforts can be embedded in quality improvement efforts to reinforce caring and respectful behaviors. We must also measure mistreatment and respectful maternity care to continue to drive change.
There is no one-size-fits-all approach to ensuring gender-responsive, respectful maternity care. However, eliminating mistreatment during childbirth begins with recognizing the role that gendered social norms and gender inequality play in maternal and newborn health. Identifying and testing solutions must then be tailored to each country's context to save these vulnerable lives.