Nashik district, Maharashtra – At work, Rekha Amba Das Lad is helping women to make informed health decisions. At home, she is nurturing her teenage daughter, Mansi, an avid athlete.
In both roles, this 34-year-old single mother has a common aim: empowering women and girls.
Rekha's day begins at dawn, preparing Mansi for school and then herself for a busy day at Manmad Sub-District Hospital, just across the street from her apartment. For 14 years, she has worked at the 100-bed facility, where she is a fierce advocate for family planning (FP).
"Women living in this area and the adjacent villages are not that educated," Rekha says. "Many come from poor families. Though at times it is difficult to get through to them, it becomes that much more important to inform them about their health and bodies."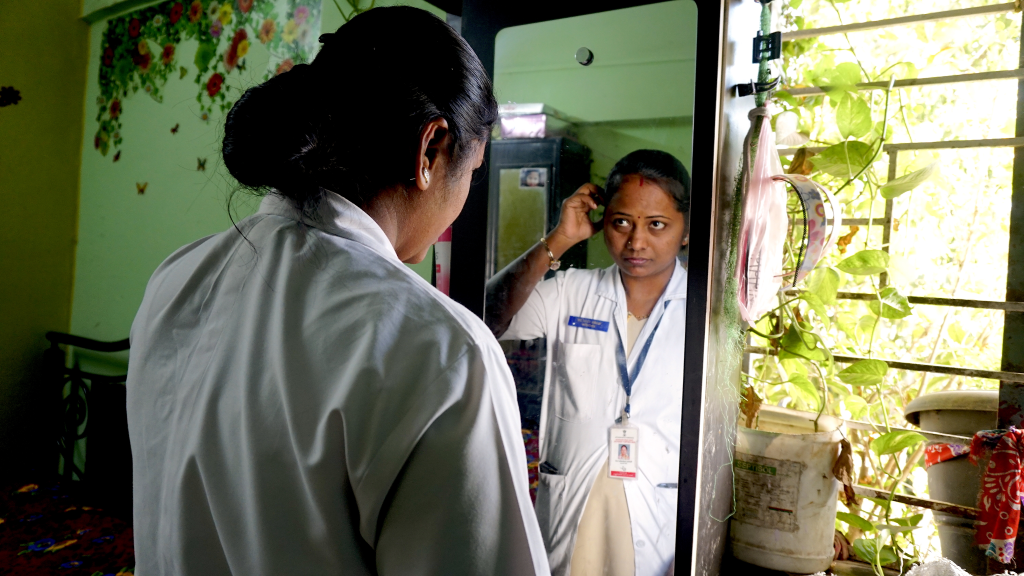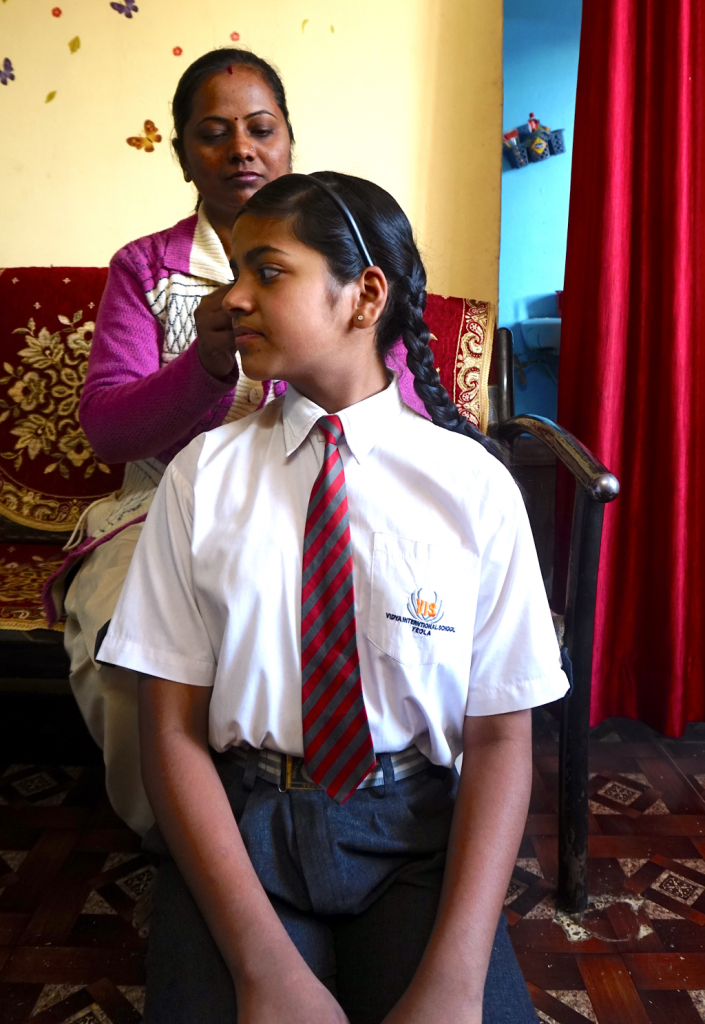 As she conducts deliveries, attends to postpartum patients, and manages the weekly antenatal care clinic, Rekha uses the skills she acquired in an MCSP training on modern contraceptive methods to help women navigate their own FP choices.
"I talk about the advantages and disadvantages of all the methods that are available at the facility and give equal importance to all of them, so that the right to making a choice remains with a woman," she says. "Her choice is important. We cannot force a woman to adopt a FP method, which is why I think counseling her correctly is imperative."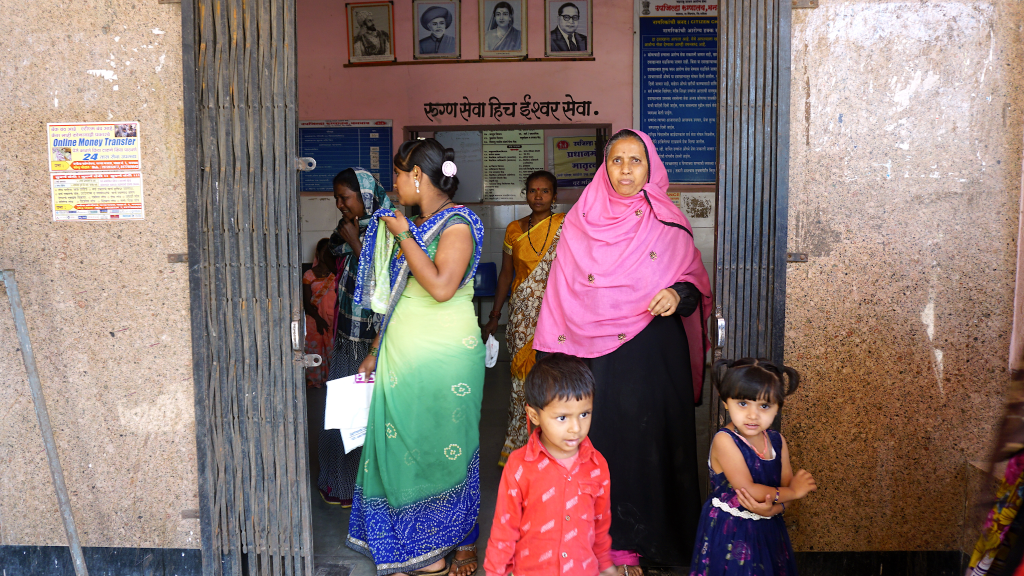 MCSP has updated hundreds of Indian providers like Rekha in newer contraceptives, who then reach the women they counsel directly with high-quality FP information and services. This work supports the Government of India's FP 2020 commitment to expand the basket of contraceptives available in five states – Odisha, Chhattisgarh, Assam, Telangana and Maharashtra – and gives greater voice to women's preferences and choices in the process.
The Program is taking forward the technical and programmatic expertise gained under its predecessor, the Maternal and Child Health Integrated Program (MCHIP), which successfully established a postpartum FP program in India focused on postpartum IUCDs. MCSP efforts have built on this momentum, pushing for the inclusion of additional modern contraceptives in India's public health system. The Program's activities are grounded in the tenets of informed choice, respectful care, gender-sensitivity, and community participation.
In a state like Maharashtra, with an unmet need for FP of 9.7%, trained nurses like Rekha play an important role in increasing contraceptive uptake. Both with women alone and with couples, she discusses the economic benefits of a small family and stresses the reproductive health benefits for women of optimal birth spacing. She counsels her clients in private, where she explains and displays the wide variety of contraception options available and patiently answers questions.
"When I started working, we had very few options for FP. Women mostly opted for tubal ligation or got an intrauterine contraceptive device inserted," she says. "Some would also take daily pills, but often missed them and would come to us with another pregnancy."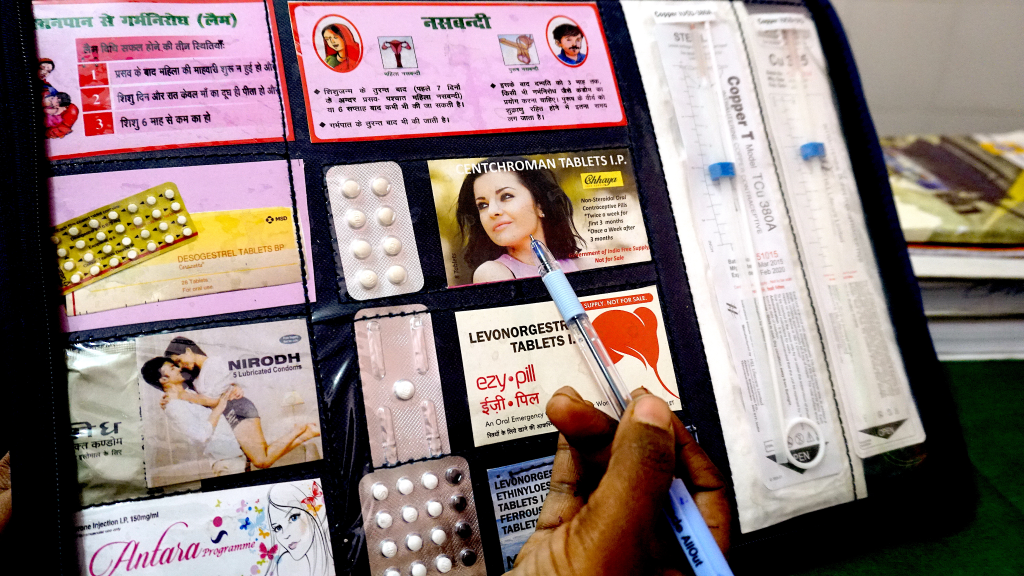 For clients uninterested in permanent or invasive FP methods – such as surgery or an IUCD – the newly available progestin-only pills, Centchroman and injectables are increasing contraceptive uptake, Rekha says. Women are eager to accept the new pills, because they can be taken right after delivery, she says, and injectables appeal to those who don't want the "hassle" of taking a daily pill.
Rekha doesn't shy away from clarifying the side effects of each method in her counseling sessions, believing that women who understand what to expect from a new method are more likely to continue using it. Those who accept Centchroman are also contacted by service providers after one, three and six months of beginning the pill to see how they're adjusting.
Dispelling FP myths and misconceptions is also key to ensuring that women accept a FP method of their choice, Rekha says. And while the onus of FP is still on women, things are now changing, she believes: "In cases where a woman is not opting for a FP method because of rigidity from her husband, her in-laws, and other family members, I feel responsible for her. I feel that I have to help her make a decision for herself and her body."
After work, Rekha returns home. She braids her daughter's hair and reflects on a day well spent. She believes that helping women make healthy decisions for themselves impacts not only their own lives, but their children's and families' lives, as well.
"I feel I am empowering a woman when I help her make a decision for FP," she says. "As far as her reproductive health is concerned, if a mother is healthy, only then she can take care of her child."