Janjgir-Champa District, Chhattisgarh, India – In the Indian state of Chhattisgarh, community health workers – or accredited social health activists (ASHAs) – are called mitanin, a word that means a friend, someone you can trust and confide in. And it's easy to see why.
ASHAs like Ishwari Sahu provide a critical link between communities throughout India and the public health care system. They work in the same villages where they live, and have proved key to saving lives.
"I wanted to make something of my life, so when I was presented with [the opportunity to become a trained ASHA], I decided to say yes!" Ishwari said.
The married mother of two children lives in Meu village where, since 2010, she has worked with 11 other ASHAs to serve about 80 area families. She is also a member of a larger, nearly 900,000-strong workforce in India that forms the backbone of country's health care system.
In Chhattisgarh, MCSP developed the capacity of ASHA trainers to supervise 20-25 mitanins like Ishwari as they update their family planning (FP) information and skills. This includes knowing how to confidently inform and support FP clients on the newest contraceptives, and share information on healthy timing and spacing of pregnancies, FP in the postpartum period, and the eligibility criteria for tubal ligation – all while being mindful of the program tenants of informed choice and gender-sensitive services.
On most days, Ishwari's day starts early. After finishing chores at home, she walks the narrow and winding lanes of her village as she visits various families – especially those with a family member who has recently delivered, or will soon, and clients who need support after opting for a FP method.
Today, Ishwari is visiting Tileshwari Sahu, who recently underwent voluntary tubal ligation. The two women discuss health and life, appearing more as sisters or close friends than an ASHA and her client.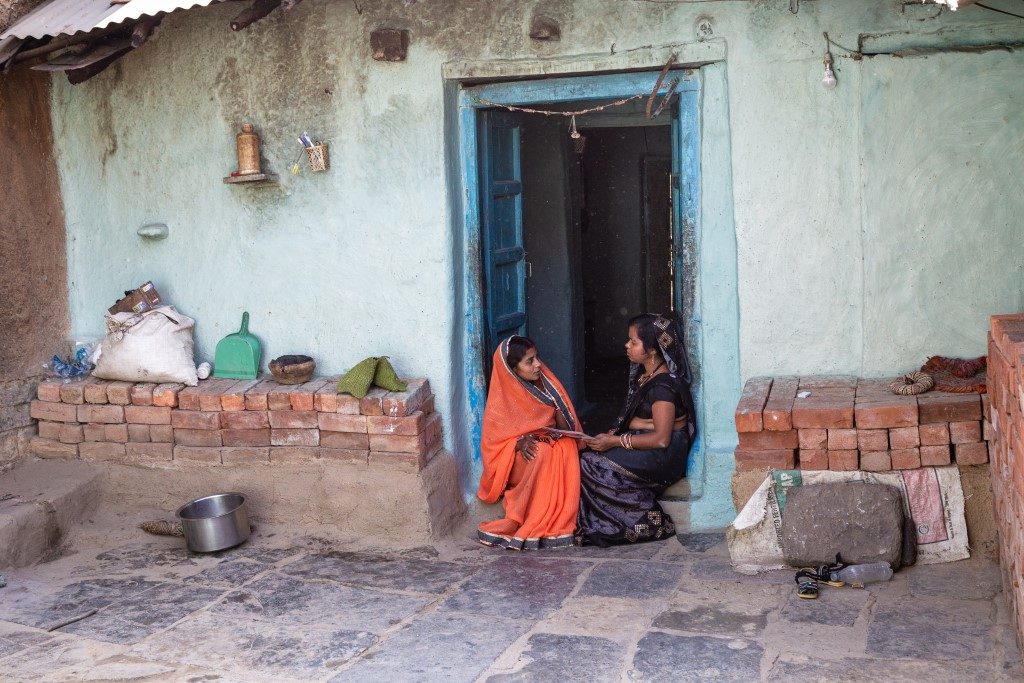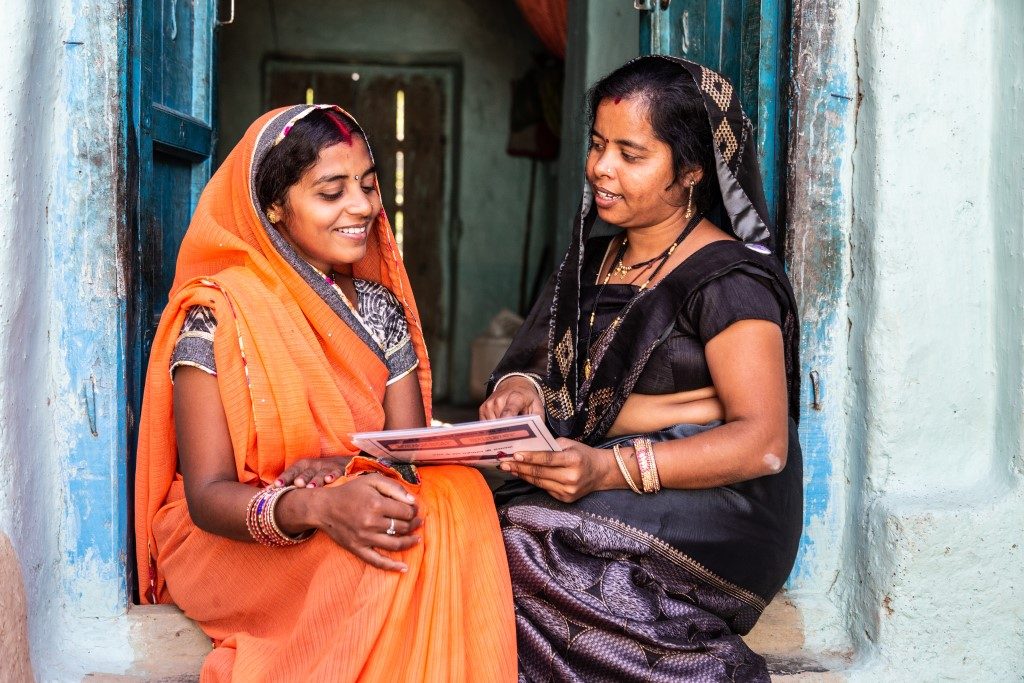 Tileshwari married at 19 and has two children: a three-year-old son and a five-month-old daughter. Ishwari assisted with the delivery of the couple's second child and, after the delivery, continued regular home visits to share information with Tileshwari and her husband about available FP methods using job aids developed by MCSP.
This counseling led the couple to choose tubal ligation as their FP method. "We didn't want to expand our family any further, and we didn't want to take pills or go for another option," Tileshwari said. "We told [Inshwari] that we want to undergo the operation."
Once the couple made this decision, Ishwari accompanied them to the nearest health sub-center. There, an auxiliary nurse midwife updated Tileshwari's client card, and generated a unique identification for her with the help of an MCSP-developed tool – a mobile technology-based interactive voice response system known as Parivar Swasthya Vaani (PSV).
Ishwari is thrilled that the PSV and client card have helped to streamline the tubal ligation process. She and her clients now know exactly when the procedure will take place.
"Earlier, we would go to the hospital directly with the clients and all the mitanins would argue with each-other, because all of us wanted to get the tubal ligation done for our clients on that day," she said. "Since the client cards have come, we can pre-register for the tubal ligation procedure and are free from the worry of going to the hospital several times for one procedure, and of not knowing whether we'll actually get the service or not."
When the day arrived for Tileshwari's tubal ligation, Ishwari accompanied her to Pamgarh Community Health Center, where a nurse counseled Tileshwari once again about all FP methods. When she reconfirmed her choice of tubal ligation, the nurse completed the consent form and reminded Tileshwari about the important pre-surgery do's and don'ts as outlined on the client card.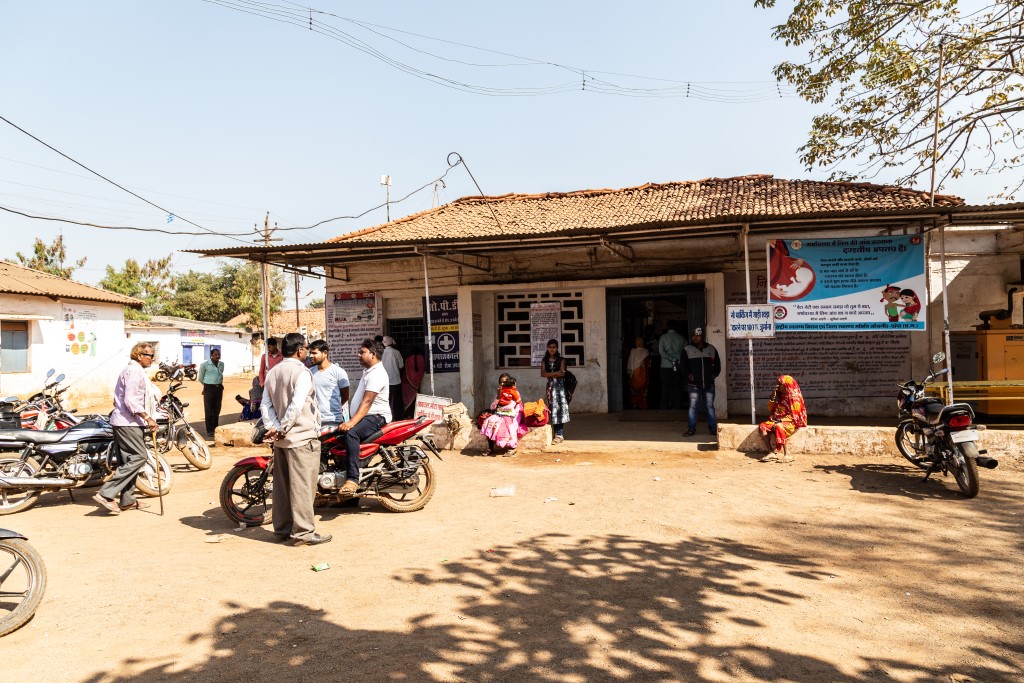 Successfully connecting women like Tileshwari with the FP method of their choice is happening across Chhattisgarh and four other Indian states – Odisha, Assam, Maharashtra and Telangana – thanks to MCSP efforts to strengthen ASHA FP counseling techniques, encourage providers to adhere to evidence-based practices, and ensure timely follow-up with clients. More than 32,000 ASHAs like Ishwari have now been trained to "reaching the unreached," ultimately supporting 9.7 million clients to opt for a FP method of their choice.  
The Program has also helped to establish monitoring groups that oversee the quality of FP service delivery at the facility, district and state levels – including capturing client feedback – to ensure that quality improvement continues.  
Two weeks after Tileshwari's procedure, Ishwari accompanies her to the facility for a final follow-up. Tileshwari is grateful to have had Ishwari with her at every step of her FP journey. Ishwari, in turn, is grateful that Pamgarh Community Health Center now provides tubal ligation services, which MCSP helped to initiate – allowing her clients to smoothly and efficiently have the procedure when they opt for it.
Reflecting on her 10 years as a mitanin, Ishwari marveled at how far her village has come in routinely seeking safer, facility-based services for their health care needs. Initially, community members were far more likely to consult traditional birth attendants.
"Now, when I reach out to them, they are far more receptive and follow my suggestions more easily," Ishwari said. She also credits visible improvements in facility quality – achieved with MCSP's help – for increased community confidence in seeking facility-based FP services.
As each woman shares her positive FP experience at the facility, community confidence continues to grow. "When everything goes well, these clients speak to one another," she said. "In this way, word about good services spreads and more women come forward asking for these services."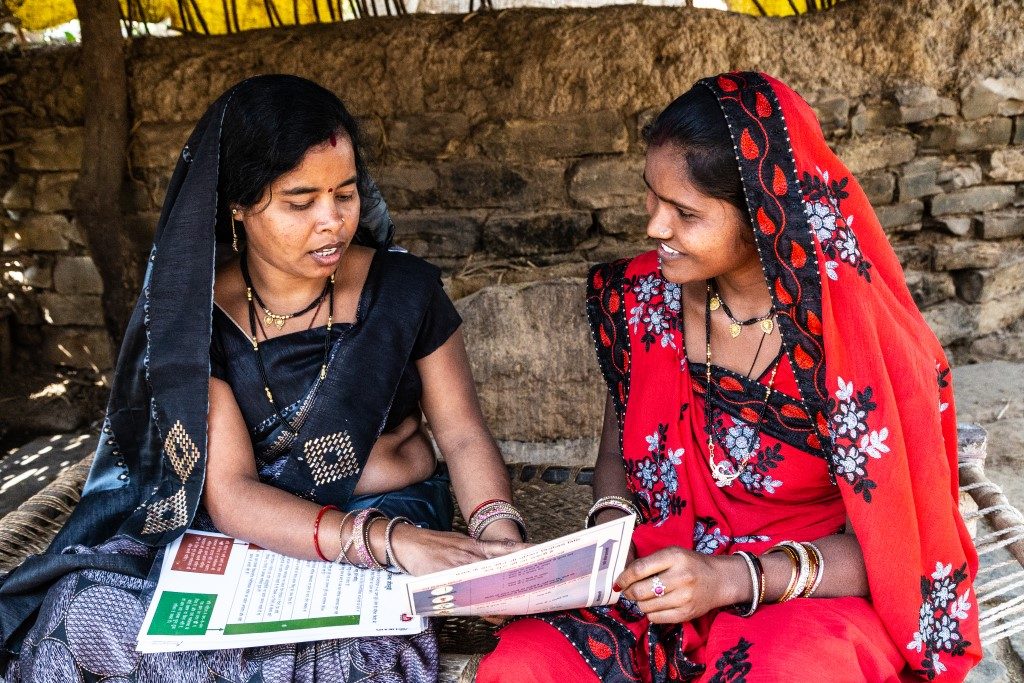 Ishwari's personal journey began with the strong the desire to positively impact her community. Today, she is a committed mitanin and proud member of India's health work force, helping to move her country closer to its goal of reaching 48 million new FP method users.
"My hope is that more clients come forward to accept FP. If five come forward in a week now, I would want that to become 10 in the coming days," she said.
And for herself?
"I hope to continue doing this good work within my community and – in times to come – become a mitanin trainer."