Josiane Pierre, a community health worker (CHW) in Port-de-Paix, Haiti, opens the wooden gate and steps carefully on a makeshift concrete slab as she makes her way to her client's home. She is making house calls to pregnant women and new mothers who may not be able to reach a health center.
As a neighbor, Pierre knows who's pregnant and who's not, and learns of others while knocking on doors. Her first stop today is to Ismonette Luima to check on how her pregnancy is going and to talk with her about the Zika virus disease, which is even more prevalent during the rainy seasons. Pierre shows Luima how to use a condom to help prevent the virus, which can be transmitted through sex, and keep her baby safe. The women chat easily together and pore over Pierre's records as she makes a note of this visit.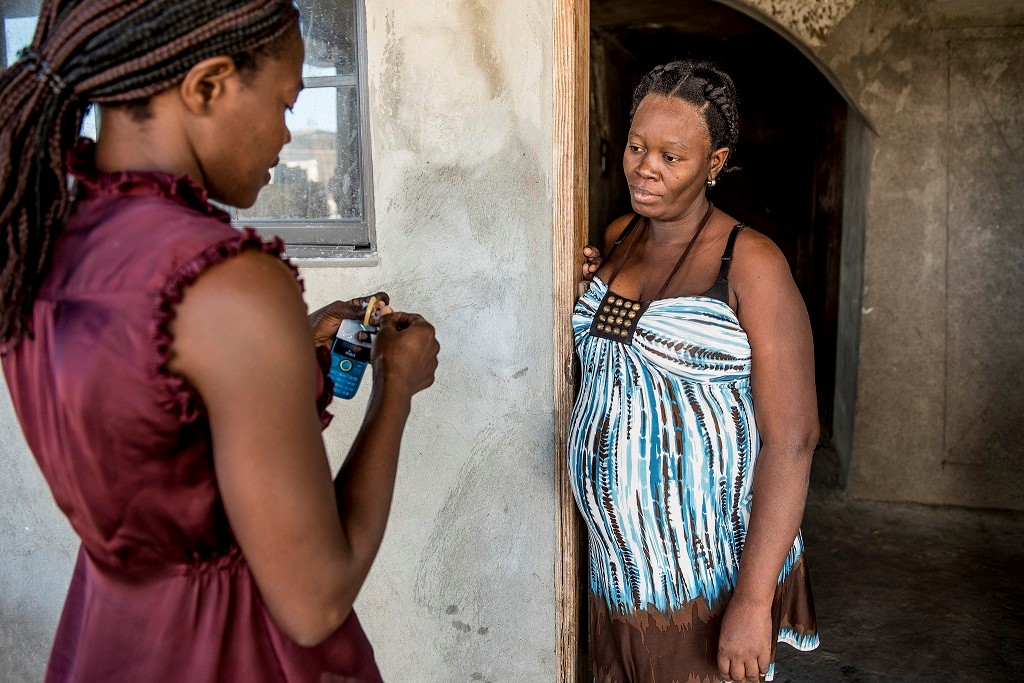 For Pierre, no two days are alike. She may make house calls, organize a vaccination day for children, or speak about important health topics at a community meeting. When she encounters cases that are beyond her capability, she refers them to the health center.
Pierre thrives on the variety of her work and is well-known in her community. When she makes her way between house calls, people will often stop her to ask a question. She, in turn, may ask them how a family member is doing. It's all part of her day's work and another way to ensure that people are receiving the health information they need.
Pierre is one of more than 1,200 CHWs that MCSP supports in Haiti to strengthen the country's health systems through the Program's Services de Santé de Qualité pour Haïti (SSQH) project. The project is improving outcomes related to HIV/TB; nutrition; water, sanitation and hygiene; family planning; and maternal, newborn and child health.
SSQH strives to increase the use of the Ministry's integrated package of high-quality, high-impact health services at the primary care and community levels, especially in the more rural and remote areas. Trained CHWs are vital to the success of the project and they are key players in reaching vulnerable families when a new health threat like Zika virus arises.
After the outbreak of the Zika virus in Haiti in early 2016, the SSQH project briefed Pierre and other agents on the risks of the virus to pregnant women and taught them how to effectively counsel their clients during home visits and educate the community at large. CHWs also encourage women to seek care at health centers, particularly when cases exceed their expertise or involve childbirth.
Despite these efforts, however, some women still prefer to give birth at home. Therefore, health workers visit them after delivery to identify danger signs and refer them, if necessary. Through this initiative, more than 22,000 women received prenatal care at health facilities in 2016.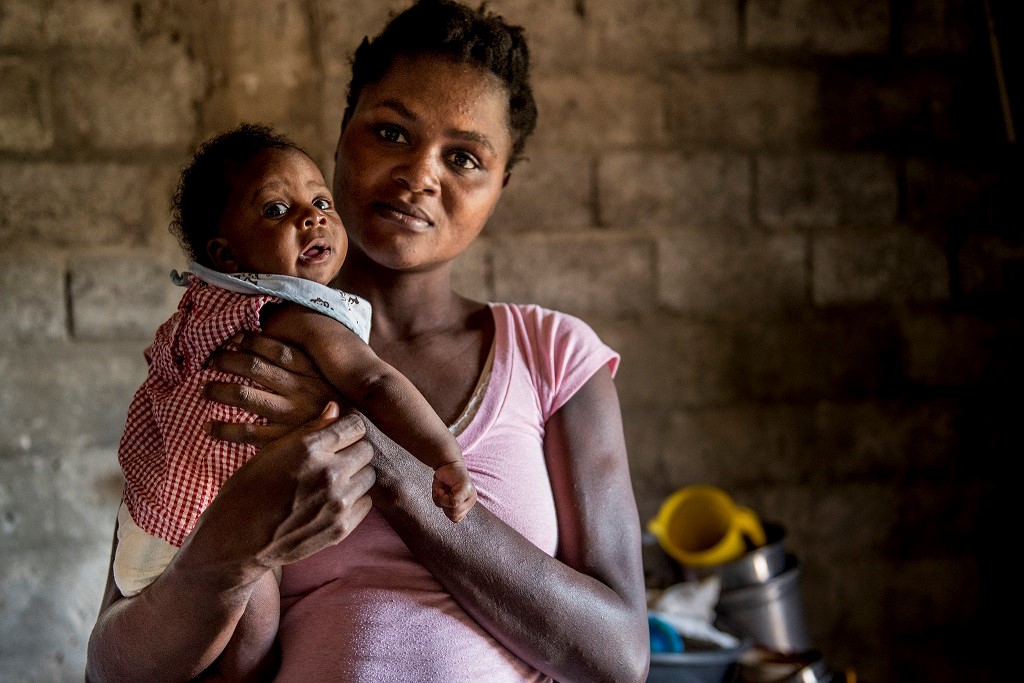 After receiving her Zika virus training, Pierre drew up a list of pregnant women in her communities who she needed to visit as soon as possible to discuss the related dangers and ways to prevent transmission of the virus. That's how Pierre came to call on Rosemeline Milord.
She visited Milord throughout her pregnancy to talk with her about the dangers that Zika virus disease poses to pregnant women and their unborn babies. During these visits, they discussed the means of transmission and prevention. Milord followed Pierre's advice and, through these visits, also learned about the importance of prenatal care. Pierre accompanied Milord for the journey to and from all four of her prenatal consultations at the nearest health center.
Today, Milord lives with her husband, their baby girl, Desamours Rosemelie, and Milord's mother and younger siblings in a concrete block house on a hillside overlooking a rolling valley. On a recent home visit, Pierre talks with Milord as she breastfeeds her baby, inquiring after her and the baby, who are both healthy. She reminds Milord to have Desamours vaccinated. Pierre also discusses the importance of exclusive breastfeeding and the availability of family planning options, should the new mother opt for a contraceptive method.
Efforts like these have helped to reduce the cases of Zika virus in Haiti. The SSQH project continues to work with the Ministry and partners on a collaborative response to prevent the spread of the virus, maintain community awareness of the disease, and encourage women to attend prenatal care.
Thanks to the individual attention and diligence of CHWs like Pierre, more people are gaining access to the care they need.
"I love people and I like to help," Pierre says. "In my community, the greatest wealth that people can have is health. Seeing that I can help people live in perfect health is my greatest satisfaction."