The first 28 days of life are some of the most important. Nearly three million babies die each year during this newborn phase— almost half within the first 24 hours of life. In all, newborns account for 41% of all child deaths under the age of five.[/vc_column_text][vc_empty_space height="20px"][vc_column_text]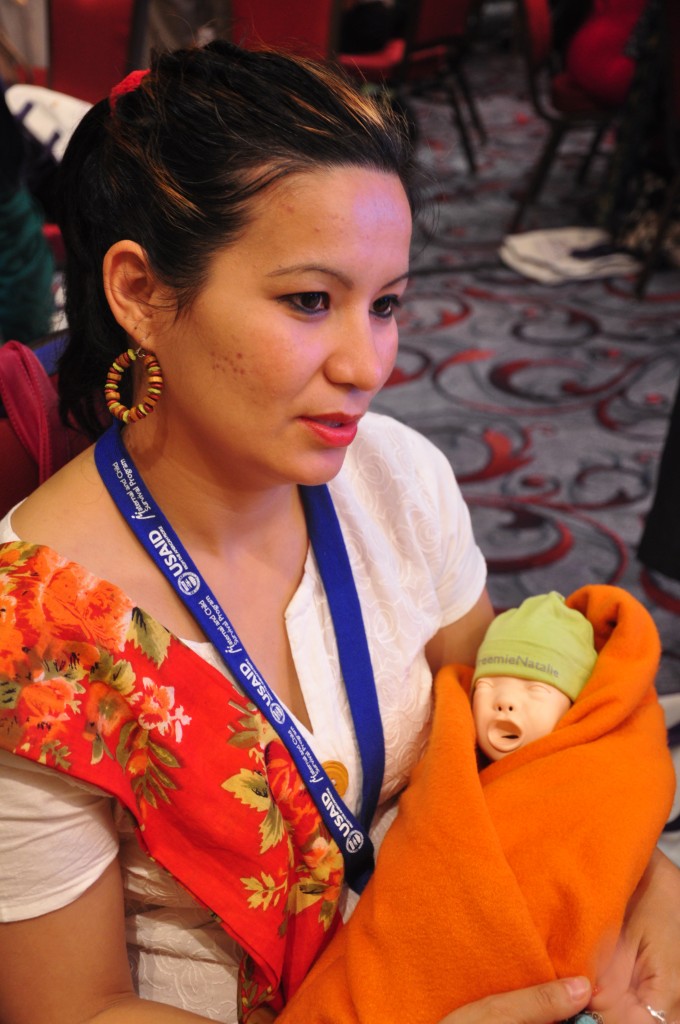 Fortunately, the three main causes of neonatal death—preterm birth, birth complications, and neonatal infections—are preventable. And the international community is making combating newborn mortality a priority.
Last year, the World Health Organization and UNICEF launched the Every Newborn Action Plan (ENAP) to guide organizations in their work to reduce preventable newborn mortality and stillbirths. This roadmap links the work of key stakeholders and policy makers to encourage change on the national level, and provides specific objectives for organizations to consider while developing strategies and policies.
To support the aims of ENAP, the U.S. Agency for International Development's (USAID) flagship Maternal and Child Survival Program and its partners—the Bangladesh Ministry of Health and Family Welfare, UNICEF, the American Academy of Pediatrics (AAP), Survive & Thrive Global Development Alliance, Laerdal Global Health Foundation, and USAID's Applying Science to Strengthen and Improve Systems Project — in collaboration with the World Health Organization, hosted a "Helping Babies Survive" regional workshop in Dhaka, Bangladesh, this month. Helping Babies Survive (HBS) is a series of competency-based newborn care training modules developed by international neonatologists.
The five-day workshop took place, in part, to introduce Asian ENAP countries to the newest HBS training modules—Essential Care for Small Babies (ECSB)—as well as the previously introduced Essential Care for Every Baby (ECEB). These tools include visual guidebooks, flipcharts and posters containing clear, specific instructions for health care providers to follow after the birth of a baby. Attendees, led by global facilitators from AAP and regional facilitators from India, Bangladesh and Uganda, trained on both modules.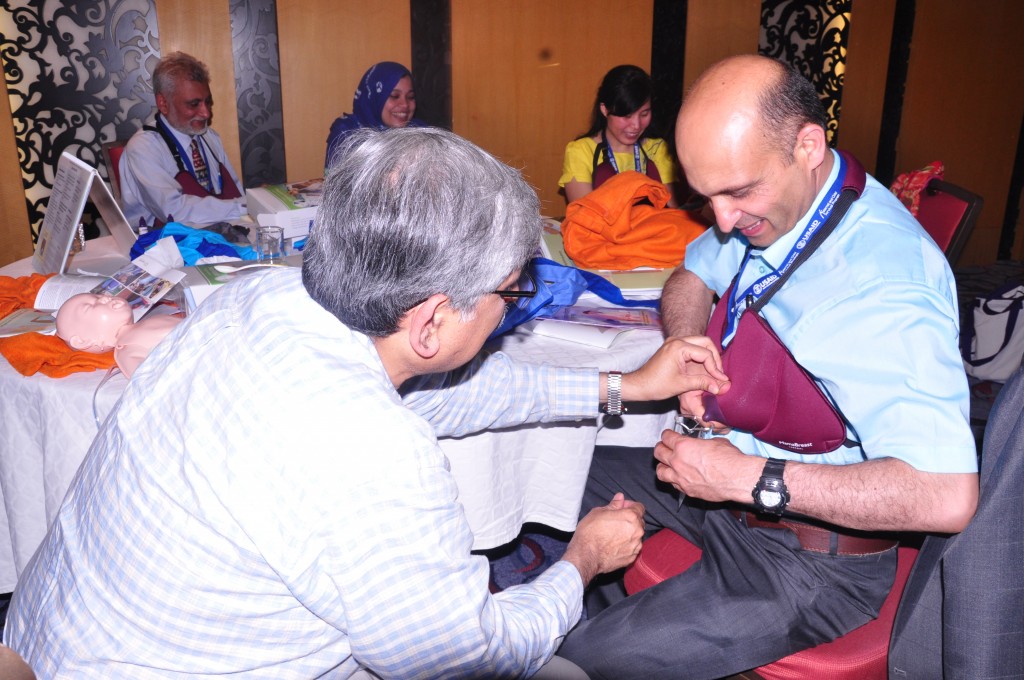 Equipment donated by Laerdal Global Health also included the company's MamaBreast, which simulates breastfeeding and breast milk expression, and the educational mannequins NeoNatalie and PreemieNatalie. These inflatable simulators, which mimic the weight and feel of newborn babies, are used for role playing of several scenarios related to essential newborn care following birth, as well as basic neonatal resuscitation.
Eleven country delegations—from Afghanistan, Bangladesh, Cambodia, China, India, Indonesia, Myanmar, Nepal, Pakistan, Philippines and Vietnam—discussed the health system issues that are stalling their efforts to improve newborn training methods and reduce newborn mortality rates. And to keep up the momentum for change once returning home, each team developed preliminary action plans to address challenges and common bottlenecks.
Allyson Bear of USAID/Bangladesh summed up the ambitions of the workshop well: "The people in this room are responsible for the promise that no newborn baby dies, and no woman dies trying to become a mother. It is ambitious, but we are determined."
For more photos of the workshop, click here.