This blog originally appeared on The Huffington Post.
In Bangladesh, there has been a remarkable shift in cultural norms from delivering babies at home to delivery at health facilities. In the last decade, facility deliveries increased rapidly from 12% to 37%.
However, use of health facilities for maternal health services continues to be inequitable among geographic regions and population groups. For example, in 2004, only 3% of the poorest women delivered at health facilities, compared to 38% of the richest women. Ten years later, in 2014, the proportion changed to 15% and 70%, respectively. Despite these gains, access to maternal health services remains poor in several of the country's hard-to-reach rural districts and sub-districts.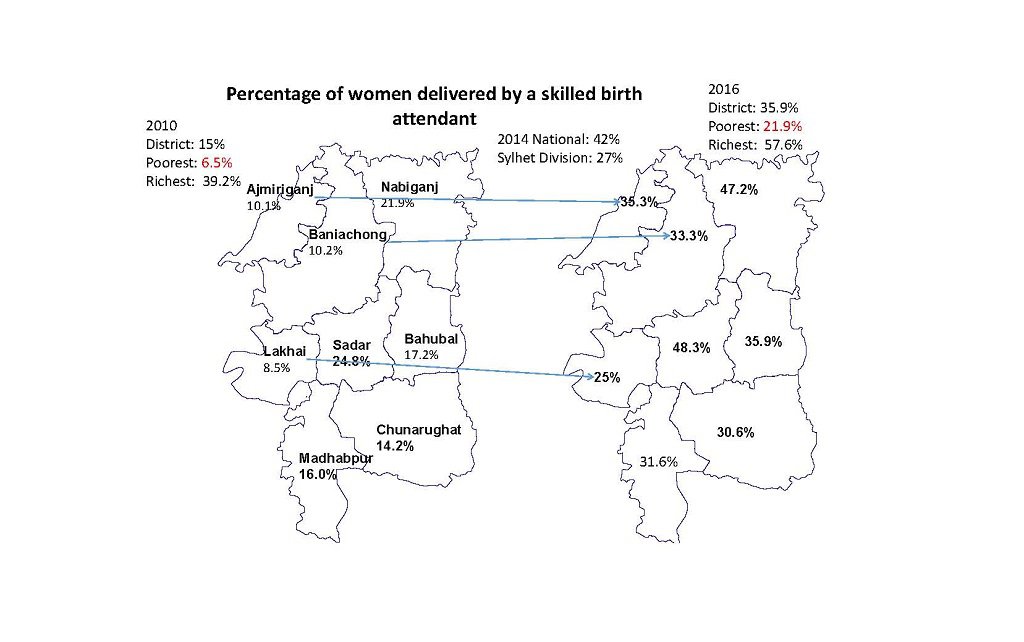 USAID's Maternal and Child Health Integrated Program in Bangladesh, known as MaMoni, has been working with the government and communities to deliver lifesaving services for mothers and families, especially in a few of the most under-served districts and sub-districts. Since 2010, MaMoni has been working in Habiganj district, which has some of the poorest maternal and newborn health outcomes. When MaMoni began work in Habiganj, only 15% of births were assisted by skilled birth attendants.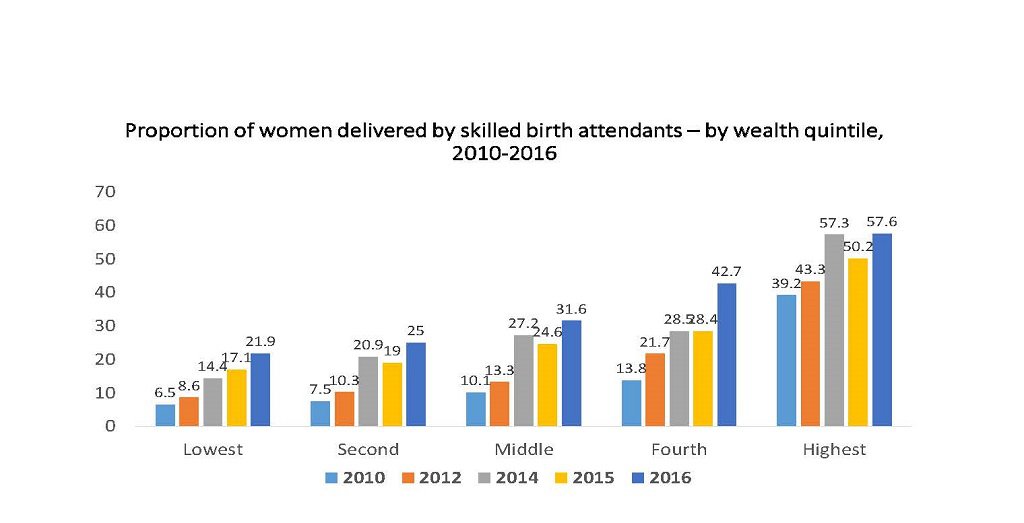 To address this, MaMoni helped Ministry of Health and Family Welfare (MOHFW) managers and health service providers in the district to prioritize the most under-served communities with the poorest access to maternal health services.
This included:
Reviving 30 peripheral-level health facilities, known as Union Health and Family Welfare Centers (UH&FWCs), to provide essential maternal and newborn health and family planning services, including delivery care, 24 hours a day.
Obtaining enthusiastic support from several local government institutions, knowns as Union Parishads, and elected community leaders.
Ensuring service providers bring monthly antenatal care, postnatal care, family planning, and other outreach services to women and children.
Strengthening referrals to hospitals to ensure management of complicated cases.
Identifying educated women in some of the most remote villages – where UH&FWCs were not available – and training and supporting them to serve as community skilled birth attendants.
Working closely with MOHFW health workers (through a cadre of more than 8,000 community volunteers) to identify pregnant mothers and mobilize them – and the larger community – to use health care services.
Updating facility records and ensuring follow-up of mothers who did not access services on time.
Monitoring and ensuring the availability of essential supplies and medicines at health facilities.
Providing in-service, competency-based training and clinical supervision for health workers.
Establishing quality improvement measures and having service providers identify their own performance benchmarks against established standards.
As a result of these efforts, the uptake of maternal health services from both community and facility-based providers improved slowly, but steadily. The percent of women assisted by skilled birth attendants increased from 15% in 2010 to 35% in 2016. More importantly, the use of services has increased consistently among all socio-economic groups. In 2016, nearly 22% of the poorest women received assistance from skilled birth attendants, compared to 58% of the richest women.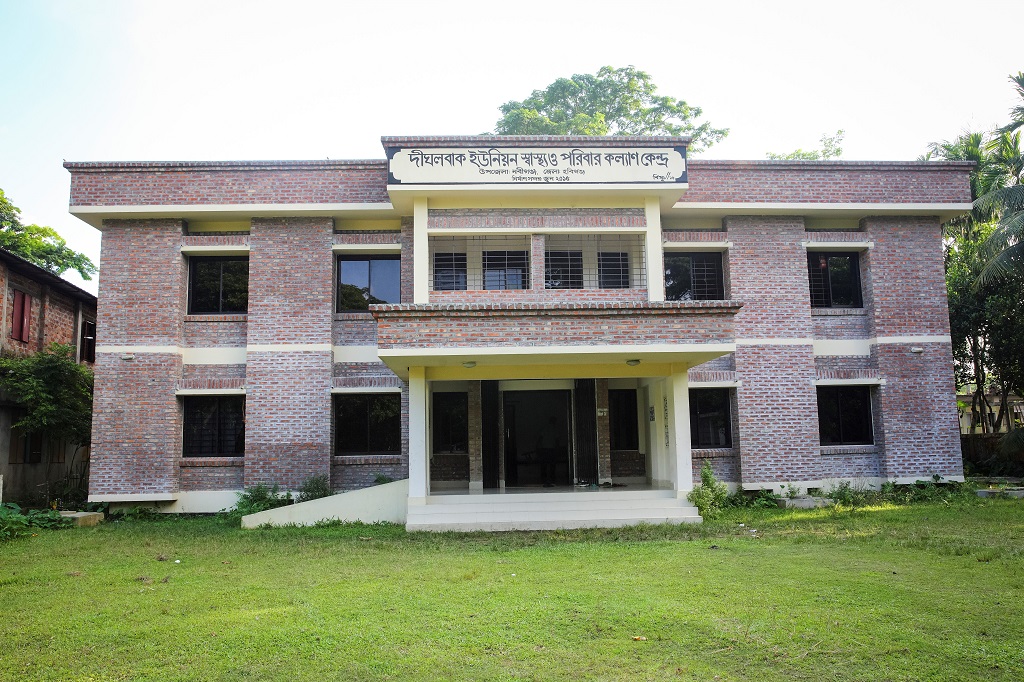 Bangladesh aims to achieve universal health coverage by 2030, in line with the Sustainable Development Goals and Ending Preventable Child and Maternal Deaths goals. Using a decentralized approach to planning, implementation and management of maternal and newborn health programs will empower local managers and service providers to identify and address problems locally, and improve access to health services equitably — ensuring that the poorest and most in need have access to lifesaving health care.