This year's Women Deliver 2019 Conference – held in Vancouver, Canada, from 2-6 June – featured dozens of high-level speakers, including Canadian Prime Minister Justin Trudeau, Ethiopian President Sahle-Work Zwede, and Malala Fund Co-Founder Ziauddin Yousafzi. But the real emphasis was on dialogue across presenters and attendees that touched on our shared agenda to "achieve a more gender equal world."
As the world's largest conference on gender equality and the health, rights, and well-being of girls and women, it brought together more than 6,000 world leaders, influencers, advocates, academics, activists and journalists to focus on a shared interest: power, and how it can drive – or hinder – progress. Attendees examined this conference theme on three levels:
Individual power of girls and women, their self-esteem, and agency – and how to strengthen them;
Structural power, including challenge systems, barriers, and opportunities for progress in power relations, including political, economic, and social structures; and
Power of movements and how we can shape critical consciousness and marshal collective action for change.
MCSP was there, highlighting our work to mitigate gender inequalities that act as barriers to optimal health outcomes for women and girls. This includes lack of women's knowledge and decision-making power; gender-based violence and other discriminatory treatment; limited male engagement; mistreatment during services; and negative gender attitudes faced by health workers themselves that impact service quality.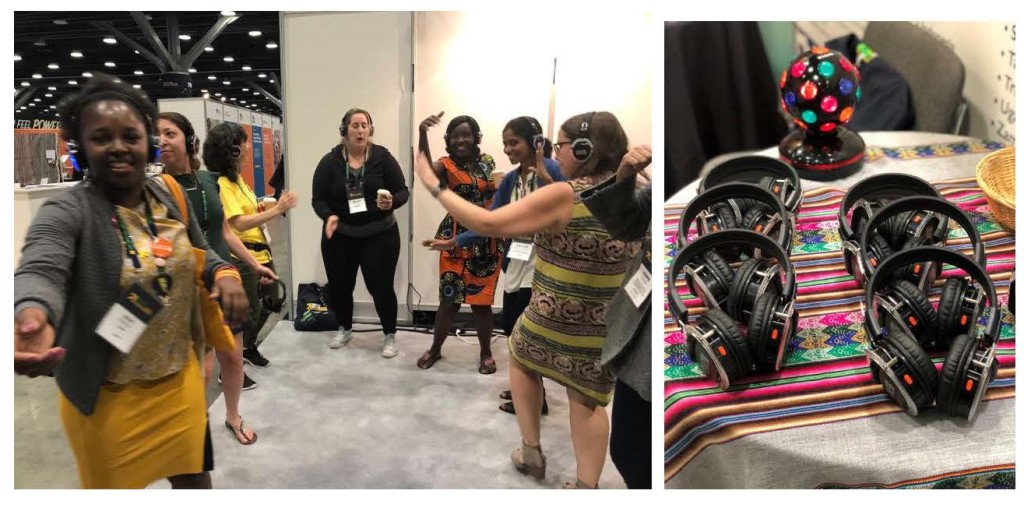 Across multiple presentations, we shared what we've learned works in some of the most challenging areas for health:
Power of Partnerships: How can we individually and collectively forge partnerships that create and sustain an enabling environment for midwives and collaborators that enhances woman centered care?
The Ongoing Fight to Free a Billion Women from the Burden of Malaria
(recording available here)
Women at the Center of Care for Maternal Health
Maternal and Perinatal Death Surveillance and Response: Every Death Tells a Story
What Works: Using evidence from the world's largest family planning programs to reach global goals
How Women Deliver Health to Communities: Elevating Voices of Women at the Frontlines of Community Health
Change is Possible: Next Steps to BetterBirth Globally
Healthy Mom, Better World: Fighting HIV, TB and Malaria to Improve Maternal Health
Rethinking Women's Health: Gender-based innovative science for integrated health systems
Let's Get What We Want: Contraceptive Innovation, Access, Quality and Choice
(recording available here)
Respectful, People-Centered Care: Getting Beyond Aspirational
What do men have to do with it? The Merits of Male Engagement
MCSP also organized two sessions: "Out of the Shadows: Addressing and Treating Maternal Mental Health" and "Supporting Women Who Breastfeed: Paid Leave and Family-Friendly Workplace Policies."
For more information on these presentations, click here.
MCSP and CORE Group also hosted a side event on "How Women Deliver Health to Communities: Elevating Voices of Women at the Frontline of Community Health." The well-attended event featured speakers from the Senate of Pakistan, Global Nursing Now Campaign, IntraHealth International, CORE Group Polio Project, Vancouver Island Health, Frontline Health Workers Coalition, and the former First Lady and Foreign Minister of Somaliland. Presenters shared experiences and lessons learned from supporting community health worker programs in the areas of polio eradication, immunization, and maternal child health. Discussion centered on challenges faced by female health workers, progress in health outcomes, and support needed to strengthen and empower the health workforce.
To learn more about the side event, watch the recording and click here.