An eerie silence fell over the delivery room at the Bisate Health Center in the Musanze district of Rwanda. After 20-year-old Dushimirimana Sandrine gave birth to her baby boy, no one heard him cry.
Nurse Immaculée Ntaneza dried and wrapped the baby, and saw he wasn't breathing. She and her mentee, Nyirajyambere Julienne, wasted no time before jumping into action – both knew that the first minute after birth can mean life or death for a newborn.
For Julienne, this was the first time she would apply the resuscitation skills she learned from Ntaneza, one of 71 mentors trained by MCSP to build the capacity of her fellow Rwandan health providers working in maternity in essential newborn care skills. The mentor program uses a low dose, high frequency approach to train providers – nurses, midwives and doctors – in techniques to ensure successful deliveries and treat conditions that may arise once the baby is born.
These conditions include birth asphyxia, when a baby fails to sustain their breathing after birth – the very situation Ntanea and Julienne now faced. But as they bent over the newborn, both nurses were able to confidently resusitate him through stimulation, suction and ventilation techniques. The boy was saved within this "golden minute."
"I was overwhelmed with excitement. I don't really know how to explain the joy after hearing the baby crying and breathing," Ntaneza said. "It was indeed a miracle. We thank God."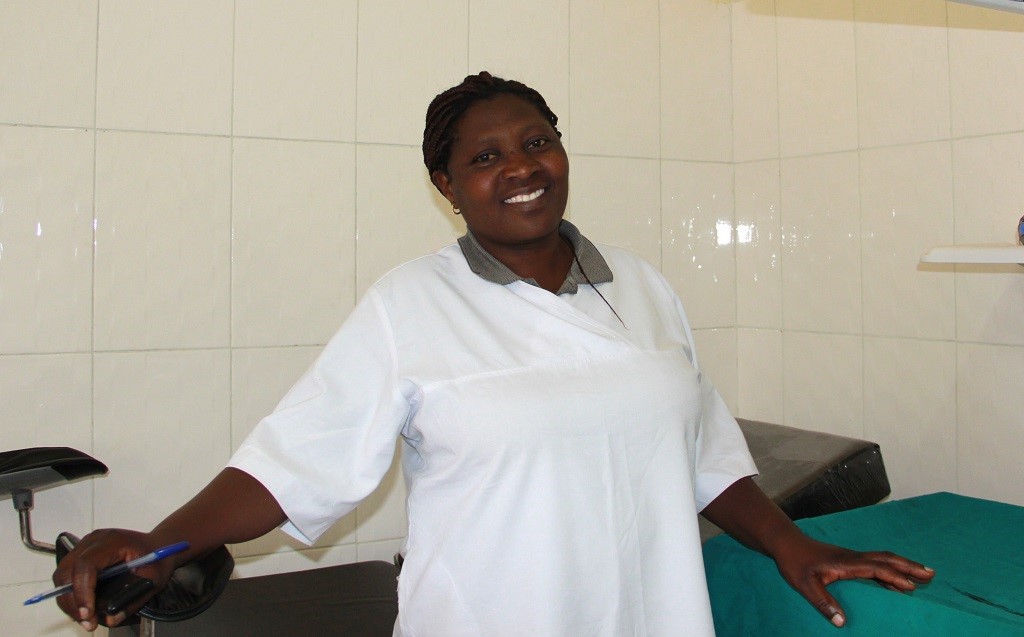 In collaboration with the Ministry of Health, USAID's flagship Maternal and Child Survival Program is working in 10 of Rwanda's 30 districts to build the essential newborn care skills of the country's health care workers. To date, 282 providers from 170 facilities have been trained through the program. Of these, 71 have become mentors like Ntaneza, and go on to train their peers in lifesaving skills, including Helping Babies Breathe.
Julienne and Ntaneza's relationship began after the latter participated in the mentor program training in 2015. Despite having worked as a nurse for five years at that point, Ntaneza had never been trained on resuscitation. She performed so well in MCSP's basic emergency obstetric and newborn care training, however, that she was chosen to pass on these skills to other nurses.
Every month, Ntaneza visits three health centers, including Bisate Health Center, where Julienne is based, to meet with mentees. She trains them and refreshes their skills in routine care as well as resuscitation, infection prevention, delivery preparation, and hypothermia prevention. But the relationships don't end there: these mentees continue to contact Ntaneza as work-related questions arise.
A nurse herself since 1997, Julienne had only known the mouth-to-mouth method of resuscitation before Ntaneza taught her the improved method using a neonatal Ambu bag and mask. And the results have been alarmingly positive.
"Before the mentorship program, I experienced deaths of babies due to lack of breath, but now I have never seen any death," Julienne said. "The program has helped us to improve the quality of our services daily and in saving more lives."