Argentina Fernando and her husband, Jovêncio, were overcome with worry and confusion when their 2-year-old daughter, who already had a high fever, began convulsing. They rushed her to Pinda Health Facility in Zambezia, Mozambique, about 30 kilometers (19 miles) from their village.
"I was worried we were going to lose our daughter," Fernando said.
At the health facility, suspecting the child had malaria, Nurse Zelinha João reached for a malaria rapid diagnostic test (mRDT). "When the child arrived at hospital, she couldn´t talk and had convulsions. The mother couldn´t breastfeed her," João said.
Using a lancet from the kit, she pricked the little girl's finger. She collected a few drops of blood and applied them to the testing device. After 15 minutes, João had confirmation that the child – named Anguista – had malaria. To make matters worse, based on the signs and symptoms, this was a severe case.
"After administration of injectable artesunate and diazepam (the recommended regimen for severe malaria), the convulsions lessened and the child could talk and eat," João said. "She left the hospital talking and laughing with [her] mother." Anguista was sent home with her family to continue oral artemisinin-based combination therapy (ACT) treatment.
Malaria is the leading cause of death in Mozambique, accounting for 29% of all deaths and 42% of deaths among children under the age of 5. MCSP is working with Mozambique's Ministry of Health to strengthen malaria diagnostic and treatment skills of maternal and newborn health care providers in regions of the country with high malaria prevalence.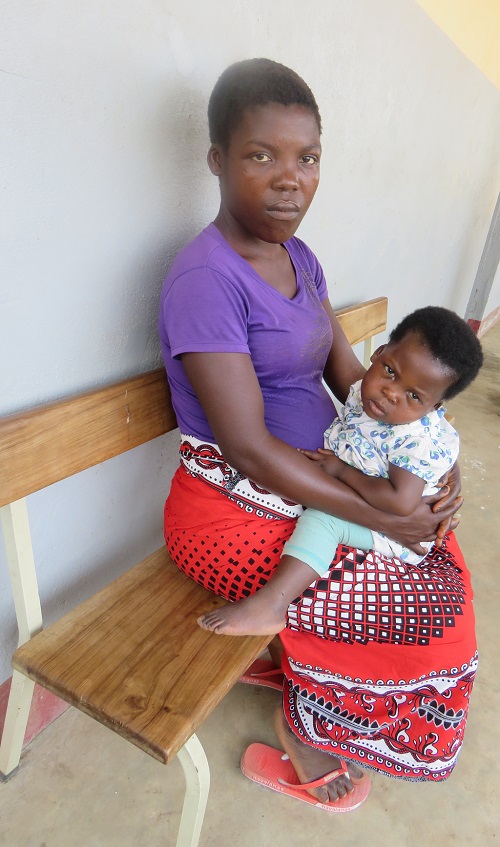 In Zambezia province, which has the highest prevalence of malaria in children under 5 (at 68%), MCSP is training health staff like João to use improved diagnostic tests and administer injectable malaria treatment. The 23-year-old nurse is among 1,082 health care providers at 58 health facilities trained by MCSP to use mRDTs to confirm malaria cases and correctly administer second-line treatment for severe malaria. (The Program provides similar trainings in Nampula and Sofala provinces, as well.)
As a result, João can now correctly manage patients from the first line of treatment for simple malaria to the second line of treatment for severe malaria. Before the training, she needed support from colleagues to calculate the dosages and administer injectable artesunate.
Benilde Pequite, Chief of the Maternal and Child Health Province, praised the strengthened skills of the MCSP-trained nurses. "We see improvements in the health facilities supported by MCSP differently from those not supported by MCSP, especially in the treatment of malaria," she said.
She described a provincial maternal and child health meeting where the director asked if someone could explain how to treat complicated and uncomplicated malaria in pregnant women. An MCSP-trained nurse immediately raised her hand and explained the difference according to the 2017 guidelines. The other participants eagerly asked her to explain more about the new approach.
The program has already seen improvements in the management of severe cases of malaria and hospitalization, and a decrease in number of malaria-related deaths. There are notable improvements in the management of malaria data collection, registers and reports, as well as the quality of data transmitted to the national monitoring efforts. And health facilities are being stocked regularly with mRDT kits.
For João, the work is also personal. She was successfully treated for severe malaria herself, after experiencing vomiting, weakness and lack of appetite, and has a 5-year-old son. Being able to help others recover their health is a drive she's had since childhood, when she first knew she wanted to become a nurse. She's "always had the spirit to help others," she said.
Fernando will be forever grateful for João's drive and expertise. "I have no words to thank her for everything she did to save my daughter's life," she said.
Thanks to João, Fernando is the mother of a healthy, happy and playful little girl.