In mid-December, the Partnership for Maternal, Newborn & Child Health (PMNCH) and the Government of India convened the 4th PMNCH Partners' Forum. The two-day event brought together 1,600 partners dedicated to the Every Woman Every Child movement, the Global Strategy for Women's, Children's and Adolescents' Health, and the Sustainable Development Goals (SDGs).
Discussion centered on improving multi-sectoral action in the fight to realize better health for all women, children and adolescents. Attendees emphasized the importance of people-centered accountability, and the need to encourage new and creative partnerships and programming to give voice to the new experiences.
Prior to the Forum, MCSP, CORE Group, and the CORE Group Polio Project (CGPP) in India hosted a side event: Power of Partnerships Across Countries for Women, Children & Communities: Learning from cross-sector, integrated, and community-based approaches that reach every child and save lives. The event aimed to share experiences and lessons learned from the use of cross-sectoral partnerships, integration and community approaches to achieve reproductive, maternal, newborn child and adolescent health (RMNCAH) goals.
The side event provided space to explore effective strategies that may be adapted to other development and humanitarian issues. Key lessons were also distilled from 30 years of polio eradication and the power of partnerships in reaching current milestones.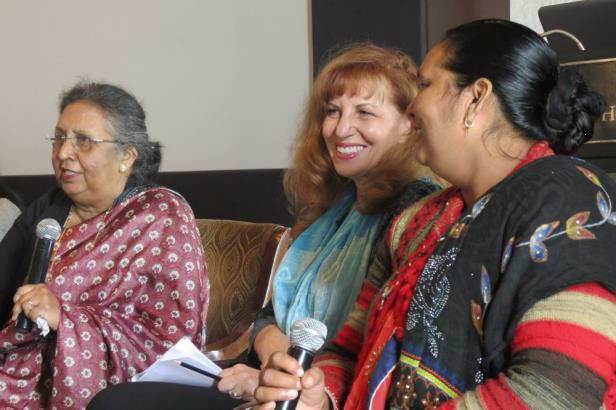 Keynote speakers and panelists included stakeholders from USAID, UN agencies, community mobilizers, the Indian Ministry of Health, MCSP, donors, and implementers. All focused on the power of partnerships, the importance of putting people at the center of public health programming, implementation, and accountability, and the need to engage across sectors. Participants also discussed what has – and hasn't – worked, and how lessons learned may be applied to other RMNCAH efforts.
Several key themes were explored:
The power of partnership: To achieve the SDGs, we must take advantage of existing partnerships and engage across sectors to form new partnerships outside the health sector. We must also explore how coordinating efforts can lead to progress in solving common problems. Different partners bring diverse strengths and can result in innovative program design and implementation. For efforts to be effective, civil society and nongovernmental organizations — that is, organizations that are closest to the community — need to be key partners in all areas of work.
"Integration needs to be smart. We must look at the multiple levels and each level's involvement. Are there policies that promote integration? Is there an enabling environment for partners to come together? At the service delivery level, are the in-charges of the health facilities facilitators of the process?"
– Dr. Folake Olayinka, MCSP Immunization Team Lead
Making political commitment translate to on-the-ground implementation: Every country has made a political commitment to reaching the SDGs; however, reaching these goals also takes commitment from policy makers at the highest level. To get the job done, it is vital that political commitments are translated into policies, plans and adequate human and financial resources.
Putting people at the center of public health: Developing effective programming requires engagement with community members. Listening to the needs of the community and recognizing community strengths and successes are vital to ensure that programs reach women, children and adolescents not currently using or able to access health services. Empowerment and people-centered accountability should be a central focus and link to national and global accountability mechanisms, ensuring that there is space and scope for participation, voice and redress.
"It was a beautifully designed program but when the government decided they were not reaching all the babies and mothers, they started going house to house. People were telling them that they were treated badly because they are poor or illiterate and they started shutting doors in the government workers' faces.
As part of civil society, we must be part of the partnership. We had to learn to work with the government in a positive way. Every time we spoke to the people and went back to the government, there was a disconnect, but we were able to build bridges and open doors.
We realized partnerships are the only thing and by that we meant proper respect to each partner. Just because you are a mother doesn't mean you are any less than the health minister."
– Roma Solomon, CGPP India Director
Facilitating exchange at the country, regional and global levels: To improve effectiveness of health programs, lessons learned at global and regional levels should be adapted and applied in country settings. In addition, on-the-ground realities — both successes and challenges — must be shared at regional and global levels to influence policies and programming in other countries.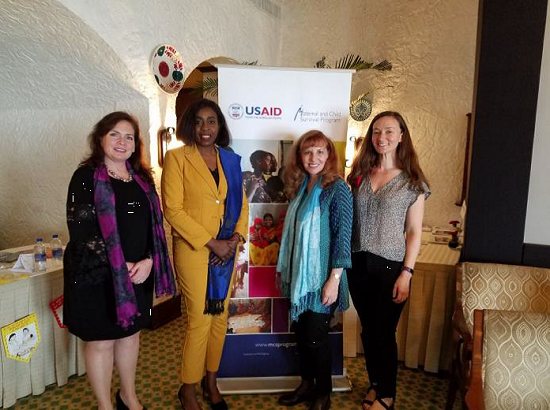 Reaching our goals depends on the development of partnerships and collaboration across sectors. To reach every woman, child and adolescent with high-quality health services, we need political commitment, financing, cross-sectoral action, partnerships, and governance and accountability. In addition, there must be a strong focus on creating space for people to share their needs, priorities and perspectives, and to be engaged in the design and demand for services.
To learn more, view the full agenda and speaker bios. To view a recording of the event, click here.